Exploratory, interweaving imaginative pop leanings with intuitive guitars and poetic daydreaming.
FFO: Listen to Girl, Cass McCombs, Cat Power, Jim O Rourke
A fresh look on familiar surroundings. This is perhaps a good answer to the question of why art matters, and it is what ties the exploring elements together in Christian Winther's debut, The Clearing.
Christian Winther has been making his mark as a guitarist and vocalist on several records for many years, so in some ways this is no debut. He is known either through the experimental trios Monkey Plot and Ich Bin Nintendo, the jazz collective Torg and the alternative pop duo Listen to Girl. Though very varied in style, it is clear that Winther is drawn to the almost "al dente" form of music - the beauty that lies within the shaping of the idea, the sort of pre-idea. He is one of Norways clearest examples of an anti-guitarist, as he sort of rejects the many clammy expectations that come with the instrument. This is something often found both in the alternative rock-scene and improv-scene, but with Winther the contrary is connected with a genuine desire to find the beautiful moment, the shimmering harmony. Although noise and experimentation is part of the picture, the influence of Brazilian music or the way the guitar somehow found a new melodic balance in the 90s Chicago scene, seems just as strong. Contrasts find a harmony here, especially when tied with Winther's long-term musical friends Magnus Skavhaug Nergaard (bass), Anja Lauvdal (keys), Hans Hulbækmo (drums) – all notable performers on the Scandinavian exploratory music scene in bands like Broen, Årabrot, Atomic and Jenny Hval – and their direct and intuitive style of playing, not to mention Winther's voice. Beautifully direct, his voice sounds equally sincere and unpolished.
"I think", Winther says, "that The Clearing is about trying to find meaning in the city, exploiting its never-ending flow and the creativity hiding under its buildings, skating in it, camouflaging in it, finding moments of change and places to daydream in." A good description for an album made in a time where, he explains, he ways skating a lot and tried to deal with city life by buying a sail boat with Anja (Lauvdal), his partner. Other, longer thought processes also play a part here but the final result exudes spontaneity, no doubt supported by kindred spirit Kyrre Laastad's mix and his ability to combine seemingly untreated elements with tightly produced sound.
A couple of songs written on acoustic guitar and drum machine got more musical residents and developed from there. For example when Lauvdal and Nergaard persuaded Winther to improvise through the songs with electric guitar distorted through an old Tandberg tape machine – and even though he was apprehensive, vulnerability came through the speakers, and he realised that this was what he was looking for. "It amplified my intention in the tunes, my own despair at the time and the immediacy I am striving towards", he explains. It adds up - an album that dwells in our inner contradictions and the overwhelming stimuli of the outside world sort of unlocked by the people around him. After recording the songs, mid-lockdown, he also made some spontaneous interludes based on samples of the album and demos, which Anja Lauvdal in turn processed through her synths, further broadening the musical palette with electronic elements to the guitar oriented sound.
The song «Urfuglen» («original bird») springs thematically out from his commissioned piece (with the same name) he is presenting for the genre defying Motvind Festival in Oslo this summer. The lyrics here are inspired by the Norwergian surrealist poet Tor Ulven, and part of Winther's fabled universe, both in Norwegian and English, in which the album takes place.
Stunning at first, soaked in cracked synth sounds, open guitar chords and jazz drummer Hulbækmo's spring-like cymbal drizzles. Sometimes the music balances on the knife's edge, as if it's considering retracting back into its shell, but then it fastens a tighter grip, as if it concludes that all these deposits we surround ourselves with, the ruins of our ancestors, the city, the musical gallery, are also something we can take ownership of. Sooner or later it will be our world, whether we want it or not.
Like other good art, The Clearing was stubborn matter that eventually went on its own. Like a picture taken by someone who thinks they're alone with the world, but which later awakes recognition. We all feel a bit like that, fortunately. So even when it's only us and the world, we're not all alone.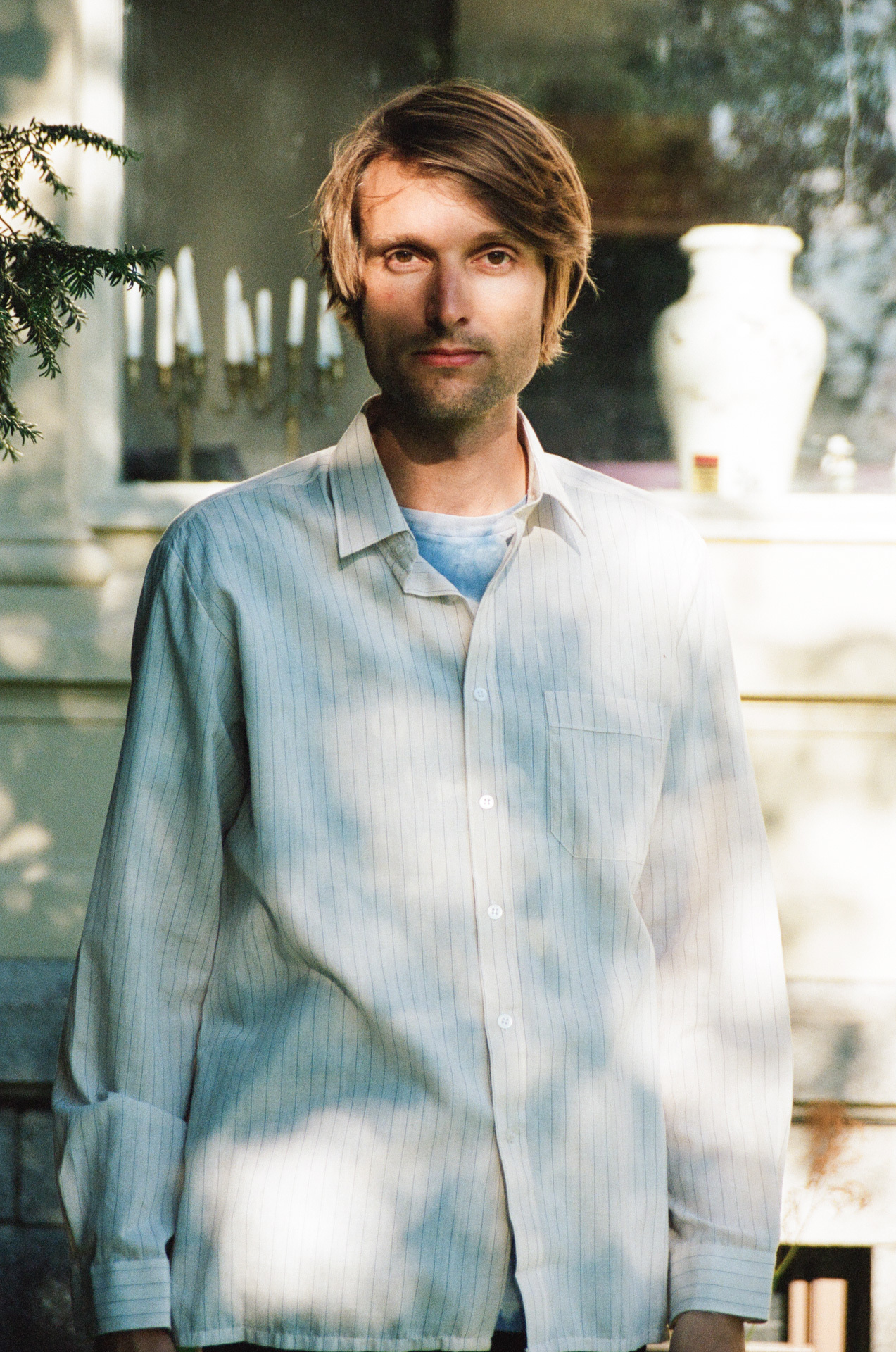 Photos: Christian Strand