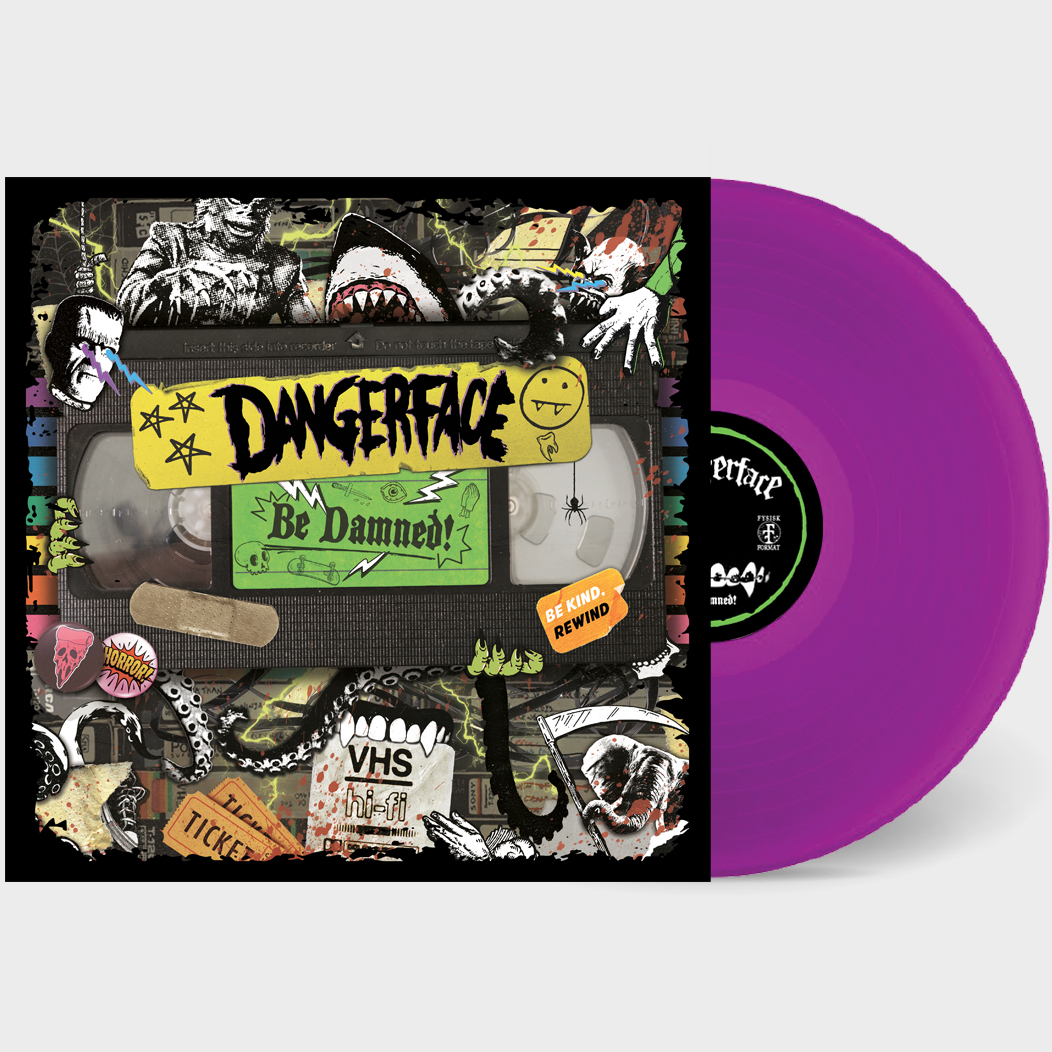 The newest Fysisk Format signing Dangerface is primal rock'n'roll in the style of The Good The Bad and The Zugly, Gallows and Bronx. Hailing from the west coast of Norway, from the hometown of Kvelertak, Stavanger, they are ready to release their second record "Be Damned!".
Here you'll get everything from catchy hooks and sore desperation, constantly backed by the band's spirit, which is an unpolished «kick-in-the-face» concoction inspired by post-lockdown apocalyptic conditions, firmly rooted in the world of punk rock, seasoned with hardcore, metal and the happy 80s.
The album was recorded in the spring of 2022 at Bridge Burner Recording in Stavanger, and produced by the band themselves with help from Ørjan Kristoffersen Lund (NAG, Avast), who has also been responsible for the mix of the album. The mastering was done by Brad Boatright at Audiosiege (Touchè Amorè, Kylesa, Svalbard, Conjurer, Stranger Things Soundtrack) in Portland, USA.
"Be Damned!" is the long-awaited follow-up to the band's critically acclaimed debut album, which was well received in the press both at home and abroad, and which, among other things, led to the band being able to play at festivals in England and Germany (2000 Trees, Summer Breeze Open Air).