THE GOOD THE BAD AND THE ZUGLY - ALGORITHM & BLUES
What a ride it has been, releasing four albums by hadeland's finest. A band constantly evolving, and presenting one album better than the other every single time. This year they blew up the bank, and recorded the most expensive album in Fysisk Formats history, 'Algorithm & Blues'. So next year we will have to tone it down a bit and go back to the format that startet it all, the 7''.
Some might label the west coast city of Sandnes for sadness, but there is nothing sad about the pure quality, and strength from a lot of bands spawned there. The latest, Ormskrik just blew us away with their perfectly executed blackened trash earlier this year. Excited for the future of these west coast youngsters!
Heavy, slow and steady. The two hooded beast known as HYMN had been pleasing our ears for years already. When they showed up with their latest album "Breach Us", we immediately felt that this was metal coming to life in 2020.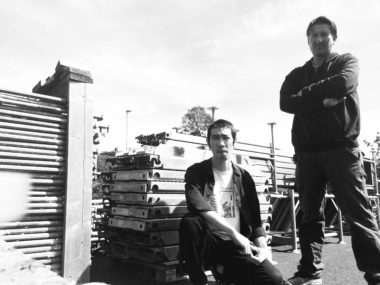 One of the longest staying bands on our rooster and one of the most unique and interesting bands out there, Hai Nguyen Dinh's next life hit their creative highlight so far with "Guru Meditation" this year. 20 years and 5 albums in, we are extremely stoked to se where this will head in the future.
If you scratch the surface of Oslo, you find a deeply rooted culture for underground music. For noise, the avantgarde, experimental jazz, electronic music and beyond. For Sex Judas, this is the epicentre. Where everything started, where all inspiration comes from. «Kan du se meg?» translated «Can you see me?», is a salutation of the city they love and all the freewheeling attitude that flows thru it.
Hailing from the Norwegian bible belt. Like no other band of today, they create an energy of power and liberation through their iconic live shows fronted by visual artist Annika Linn.